Masonry is defined as building structures from stone, bricks, marble, limestone, or other stone units that are bound together by mortar. It is used in the construction of retaining walls, patios, statues, and building walls. Masonry has been around for thousands of years and provides an excellent form in building because it is both strong and beautiful.

There are thousands of uses for masonry, making the possibilities for designs and style endless. The most common use of masonry comes in the industrial nation where concrete blocks offer many advantages including the ability to add great compressive strength to industrialized buildings. However, the craft didn't begin with the industrial world. It began thousands of years ago when the Ancient Egyptians built some of the world's greatest pyramids. They added beauty to the desert and their vision has survived to the twenties century, giving homeowners the ability to add breathtaking scenery to their property.

There is a reason that masonry has been around for so long. It has remained at the top of its building class because it offers several advantages over other building forms. These advantages include:


Using materials such as stone can offer increased comfort during all seasons because it will increase the thermal mass of the building.
Ideal for solar applications.
Brick buildings do not require painting which reduces the "life-cycle" costs. (Although many choose to seal any exposed bricks with stucco to reduce frost damage)
Masonry offers an appearance unlike any other form of building, which is in part why many of the world's most breathtaking monuments are made of stone.
Masonry is very resistant to heat and provides the very best in fire protection.
Masonry walls offer the most protection from powerful storms as they are extremely resistant to projectiles.


At Vo Landscaping and Stone Works, it is our belief that it takes more that mortar and bricks to hold together a foundation: passion, ingenuity and pride must be part of a design before it can come to life. Add these elements to your property and you will not only be the envy of your neighborhood, but you will own a piece of history that started many years ago.

At Vo Landscaping and Stone Works, we offer not only to landscape your property, but we will go as far as to build breathtaking designs that are sure to demand a second look from any who happen to walk by. However, if your needs include simple designs we will be happy to perform these services for you as well. Our number one concern is customer satisfaction. Here are just a handful of the possibilities that can be used to bring your property to life.

PATIOS AND WALKWAYS

Well built patios and walkways will not only add beauty to your home, but will also add distinction. This is the most common type of masonry that is used to spice up a home. And why shouldn't it be? Stone walkways have been around for thousands of years. Don't hesitate to add a touch of history to your home today! We offer many shapes and designs that are sure to add distinction to your home. Call us today for a free quote.

RETAINING WALLS

Retaining walls are a great way to enhance your property. They accomplish this task in many ways such as increasing the size of your yard and can even add space to your property by giving you access to areas that were not usable before. However, the most popular reason for building retaining walls is for their sheer beauty. We offer many designs so don't hesitate to call us or browse this site.

DRIVEWAYS

Of course how could we leave out the place that you drive your car every day when headed to work? Or the place where your children will learn to ride their bikes? Driveways have become a part of our lives so why not spice yours up today?

FIREPLACES

The most romantic of settings: a fireplace is not only a place to keep your home warm, but a place where love can be shared. This romantic setting is made from mortar and stones but is formed through love and commitment over the years. Give your home that perfect romantic setting that is sure to warm not only your weary body, but your heart as well.

FOUNDATIONS

Add beauty to your home by utilizing the grace of stones to decorate your foundation. Foundations are what supports the most important possession in your life and now it can also support the grace or your new found dream landscape.

CASTLE LOOK

Transform your home office into a medieval castle and add distinction to the place that consumes a third of your life. Maybe even make your office look like an the inside of another historical building of some kind, such as an Ancient Egyptian pyramid. You will find it much more thrilling to work in an environment that comes to life and take you on a new adventure every day.

LIGHTING

Stone lighting fixtures can add beauty and safety to your property. Many different designs can be sculpted to fit your needs. This is a great and cost efficient way to improve your home's overall appearance.

WATER FEATURES

Mini waterfalls, fountains, even babbling brooks are all possibilities using a well crafted and designed stone layout. Water features are sure to bring life to your landscape, just as water has always brought life to this planet.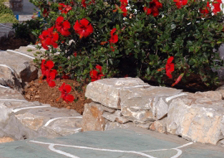 photo1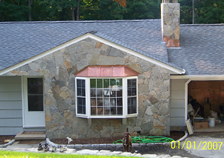 photo2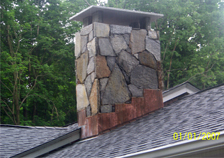 photo3