HOME OWNERS

The first thing a person notices about a home is its color. It doesn't matter how well built it is or even the style, the color is what catches a person's eye. That is why it is so important to find a painting contractor who can not only perform the task efficiently and professionally, but who will even go as far as to help you choose the color that's perfect for your home. Your home should be a color that blends well with your landscape, and most importantly, a color that you will be thrilled with. Color selection is definitely the first step to choosing the painting service that's right for you.

There are numerous advantages to re-painting your home. Not only will it "spiffy" it up and make it look better, it will also get rid of any unpleasant odors, stains, and even help with overall pest control. Those are just a few of the advantages of re-painting your home. Here is a comprehensive list of the advantages.

LOOKS

Of course, adding fresh paint to your home will make it shine like new, while at the same time covering up any stains that clutter up your walls or ceiling.

PEST CONTROL

Every home is in danger of these nasty critters. Fresh paint drives away insects and will greatly reduce your overall pest threat.

ODORS

There's nothing like the fresh smell of paint. Once the new paint is in place, any old odors that may have crept into your home will be eliminated.

OVERALL VALUE

New paint will dramatically improve your home's overall value. This is the cheapest and most effective form of increasing the appreciation of your home.

LANDSCAPE

Yes, painting the exterior of your home will greatly improve your overall landscape, adding more distinction to your greatest accomplishment.

The next step should be to choose a company that offers professionalism, along with a guarantee that you will be satisfied. Yes, VO Landscaping and Stone Works offers you with a satisfaction guarantee.

At VO Landscaping and Stone Works, we are only happy when the customer is 100% satisfied. We offer a vivid color selection as well as the professionalism that you, the customer, deserve. But we all know that a good contractor goes above and beyond simply professionalism, they must also excel at their craft. We offer our customers access to our experience and expertise in painting and guarantee a final product that is sure to make the people that look at your house envious.

We offer our residential painting services in Connecticut throughout the Litchfield and Fairfield County areas, and even parts of New York surrounding the Winchester area. If you live in these areas and wish to improve your home's look, then please allow us at VO Landscaping to use our experience and professionalism to add that extra distinction to your property.

BUSINESSES

We all know that painting is not only needed for homes, but industrial buildings as well. There are many advantages to having your industrial building painted and they all lead back to the bottom line, money.

All manufacturing facilities and/or warehouses always have to plan ahead and therefore must occasionally refurbish their perspective building. Although replacement is a long term solution, it is also a costly one. The direct costs of replacement (labor, materials, and installation) are only the beginning. The indirect costs are where the costs really add up. Production must be stopped in order to replace the structure surround the work areas and this is where down-time creeps its head in. That is a dreaded word among managers and rightfully so, downtime costs are usually extremely high. Painting is a great way of extending the life of equipment and structures, but more importantly it is much cheaper. Lower manpower costs and eliminates the indirect costs all together, so all that you're left with is a much lower manpower rate and the price of materials. Needless to say that painting can be a cost effective friend to your refurbishment strategy. Contact us for more details.

If your business is located in the Litchfield and Fairfield County areas, or New York in one of the numerous areas surrounding the Winchester area, then please call us for a free quote. Allow us to save you money that you can devote to more delicate applications by offering you our services and experience that is sure to extend the life of your equipment.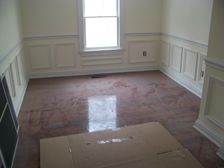 photo1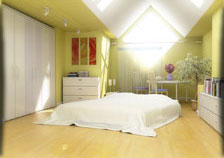 photo2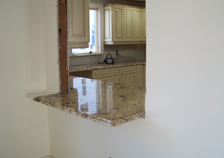 photo3